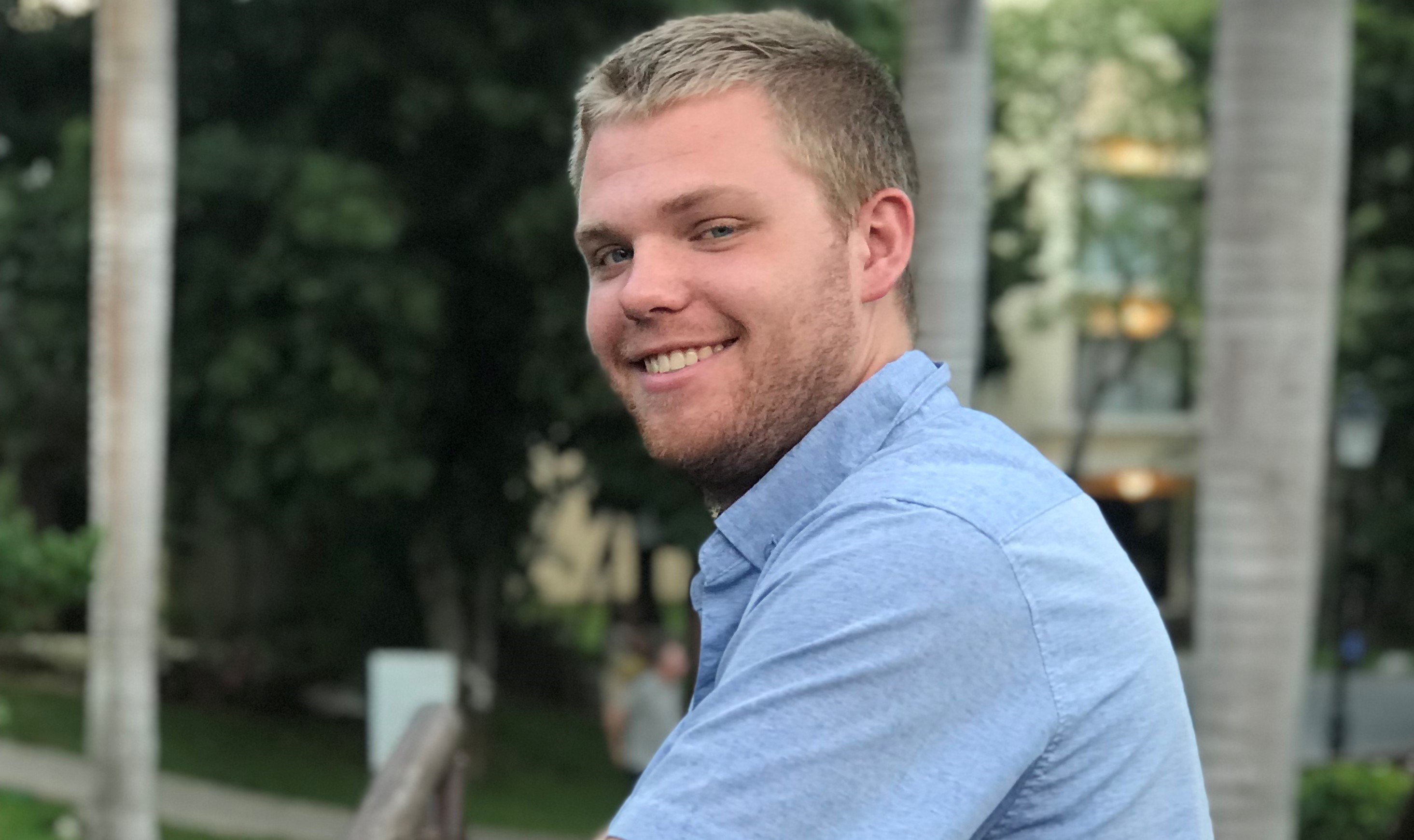 Jamison W., Marketing and Sales Intern at EnviroTech Services, Inc.
EnviroTech Services, Inc. is proud to offer a wide range of internship opportunities for individuals of ranging ages and abilities, across a multitude of departments within the organization. To gain a better understanding of what an internship is like with EnviroTech Services, Inc., check out this story from a current EnviroTech Services, Inc. intern regarding his experience:
'One day, I saw a post for an internship opportunity by a company called EnviroTech Services, Inc. Off the bat, I was curious, but I kept looking. I was entering my last year to complete my Bachelor of Science in Communications and I wanted to gain relevant experience in preparation for full-time employment. I came across many great opportunities, but I struggled to find one that would be right for me.
Throughout my internship search, 'EnviroTech" lingered in my head. When I did apply to EnviroTech Services, Inc., I was invited to join a call with the Corporate Sales Team and the Marketing Department where two intriguing women introduced themselves, Amber and Brooke. They were knowledgeable about their position with extensive work experience to back it up. They instilled hope in me that this internship could be the opportunity I have been searching for.
Followed by an in-person interview, I found myself in a room with a team that had clearly shared stories, laughs and life lessons. I was surrounded by a comfortable working family, whose repeated smiles assured me that I had found a home away from home. They were passionate about their job and their fellow coworkers. Never did I ever expect to find myself in a situation like this. I could not help but think EnviroTech would be the perfect place to learn how successfully businesses run while being more than a position, but a valued asset to the larger goal at hand.
As luck would have it, I landed the position.
I jumped in with both feet, experiencing a deep dive into software systems and learning the inside and out of the road surface industry. I began rapidly expanding my knowledge around our products, customers, infrastructure, markets, and segments. I learned about Search Engine optimization (SEO) through cluster topic optimization, how to develop targeted marketing strategies, as well as analytical data report curation. The Corporate Sales Team and Marketing Department showed me how critical it is for a company to establish a positive team culture to facilitate employee success.
There is no better experience I could have hoped for during my first internship. Throughout my internship, I have seen how EnviroTech Services, Inc. employees truly are 'people helping people improve their environment'.
- Jamison Will, EnviroTech Services Inc. Intern
To learn more about career and internship opportunities with EnviroTech Services, Inc., visit the career page on our website.