Being prepared is one of the most important qualities of a successful person or business. Mother Nature is not on a set schedule, so it is important to monitor inventories closely to ensure you have the proper resources for anything!
Remember these three tips to maintain your inventory:
Increased workload means increasing storage capacity.


If you take on more customers, square miles, or lane miles you need to ask yourself if you have enough storage capacity. With added workloads, current storage can prove to be limited and you might not have enough inventory for even one storm!

Don't underestimate Mother Nature.


Making the assumption there will not be late season storms, or that late season storms will be warm could leave you unprepared. This assumption has proven to be untrue, as with storms that occur in the first or second week of October. These unexpected late season storms can cause you to run out of product quicker than it can be restocked.

Maintain enough inventory for the next two storms.


This goes for both granular and liquid products! Maintaining the correct amount of product allows EnviroTech Services, Inc. to refill supplies before you run out. It is important to frequently check your current inventory and restock before it is too late.
Our experts here at EnviroTech Services, Inc. can help to make sure you have plenty of products on hand. We are happy to provide tips on how to properly maintain your inventory. Right now is a great time to contact us, we'll help you get ready and stay prepared for anything coming your way!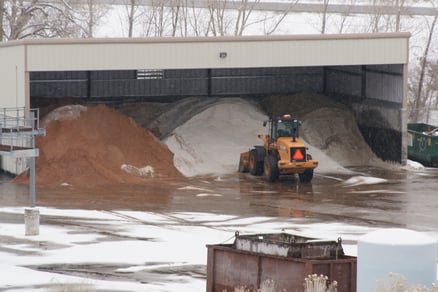 Click here for a helpful article about when to fill your shed from our partners, Redmond Minerals, Inc.
For more information about EnviroTech Services, Inc. please visit our website at www.envirotechservices.com or call 800-369-3878.
Similar Reads