Samsara technology is changing the way operation managers track and maintain their fleet and keep their drivers safe. Although the industry remains greatly unchanged since its inception, new influxes of technological advances threaten the very consistent nature of the trucker's workflow. How do actual drivers feel about these changes on the road? Read below to hear another interview with a brand new driver who has already felt the impacts that Samsara tech has had on EnviroTech.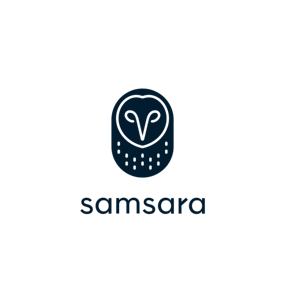 The technology Samsara provides can make an entire system of drivers and applicators more efficient and less dangerous in one swift move. The system tracks every move each truck makes and captures data to report on the most efficient path to a complete job.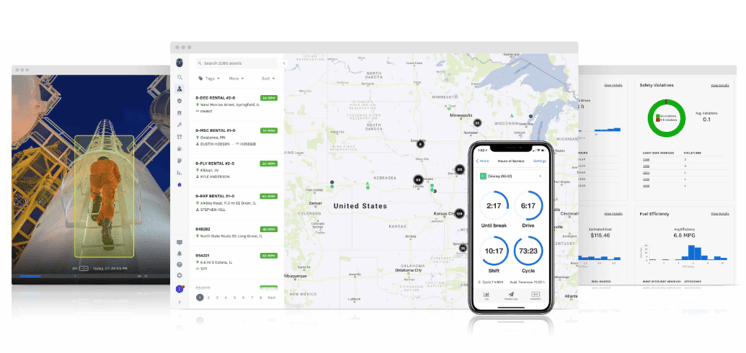 In our first piece on Samsara and its lasting impression on EnviroTech Services' veteran Driver/Applicator Michael Dunn, we learned that the value of Samsara technology is extremely positive. But for an unchanging field like truck driving, only so much can be done to not totally disrupt the industry. What does this mean for the future of trucking? In the case of someone with one tenth of the professional experience as Mike, how are Samsara's impacts felt? This week, we hope to find the answers in a young and rising Anthony Soto.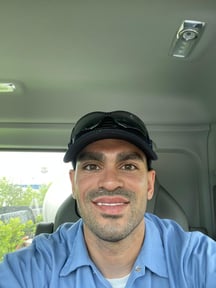 What does experience have to do with it?
In an industry that requires long hours of hands on experience to learn the ropes, does the increase in technological advances hinder the driver? Or does it make gaining that invaluable experience even easier?
People like EnviroTech's very own Anthony Soto knows plenty about the industry and what it takes to be a great driver/applicator. In a brief interview with him, we hear insights about his career path and the effect of Samsara technology on his job. Read it below:
Interviewer: Jacob Shavzin, Content Marketing Specialist in New York, NY
Interviewee: Anthony Soto, Driver/Applicator in Cleveland, Ohio
What's your name? And what do you do for EnviroTech?
My name is Anthony Soto, I'm a driver/applicator for EnviroTech.
How long have you been working for EnviroTech?
I'm very new to this industry since I just obtained my CDL in 2020; and I've been with EnviroTech since March 2022. "Green corn", as some would say.
Has your job changed over that period?
Because I don't have much to base things off of, I haven't seen any changes to my role, just new things to learn on a daily basis.
Now that the Samsara technology has been introduced, how has that been?
The Samsara rollout is definitely something I'm excited about. Just from the short period of time that I've been able to use Samsara, I can see that it is a much more up to date and user-friendly experience. Having access to the ELD (Electronic Logging Device) on my cell phone is really convenient as well.
How do you feel personally about always having the cameras on and working in your truck?
Having an outboard camera is something I'm comfortable with. Although it can't record everything that happens in a situation that goes awry, it does help.
Do you feel like these changes have been for the better overall?
I definitely think innovation in the trucking industry is something to be hopeful for. There is a fine line between innovations that maximize productivity and those that only seek to maximize profits. From my time here, I'm sure EnviroTech is focused on improving the work environment for us as drivers.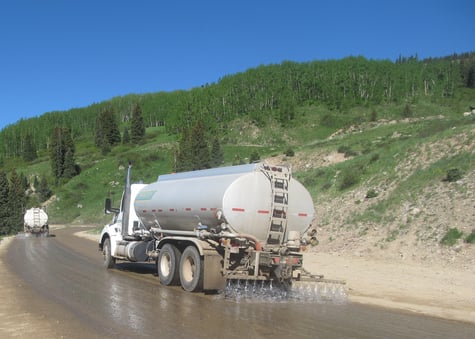 After hearing Anthony's wise words on his experience with Samsara technology, it's fair to claim that it has had a positive overall impact on EnviroTech's operations. Being hopeful for the future of trucking operations is not something to take lightly; there is a need for constant innovation and a better work environment to make their jobs as easy as possible. After all, there is no ESI without their efforts on the road each and every day!
Whether it's an EnviroTech Services truck spraying DuraBlend on a dusty backroad or a delivery truck in route with Ice Slicer in tow, you can thank our drivers like Anthony Soto (and now the Samsara technology) for getting it there and applying it in order to improve the quality of your environment.