EnviroTech Services, Inc. works hand in hand with, farmers, construction companies, equipment and tire dealers across North America, all of whom have recognized the benefits of ballasting tires.
Our experts at EnviroTech Services, Inc. recommend filling tractor tires with ballast for a variety of reasons: filling tractor tires with ballast increases the stability of tractors on tough terrain; it increases equipment efficiency; and ensures the safety of tractor operators.
Stability: Ballasted tires place weight on the tire's footprint eliminating weight transfer through the equipment pivot points and wheel bearings. Operators and Safety Specialists recognize that properly ballasted equipment has a lower center of gravity and stability throughout a variety of applications. This can't be achieved with other methods, such as attaching weights to tire rims. The correct distribution of weight increases equipment lifting, dozing and breakout capabilities. Tractors with the lowest center of gravity give operators more control over the toughest terrain.
Equipment Efficiency: Tire slipping occurs when tires spin on the ground without enough traction. Tire spinning significantly decreases the life of tractor tires and uses excess fuel. The added traction provided by ballasted tires allows tractors of all sizes, especially small and medium tractors, to optimize pulling power and operate at maximum efficiency.
Safety: Too much weight in the front loader can cause the rear end of the equipment to lift off the ground, creating a potentially hazardous situation for operators. Tires with ballast can offset front loader, reducing the likelihood of lifting. Keep operators safe by filling tires with ballast and increasing lifting efficiency.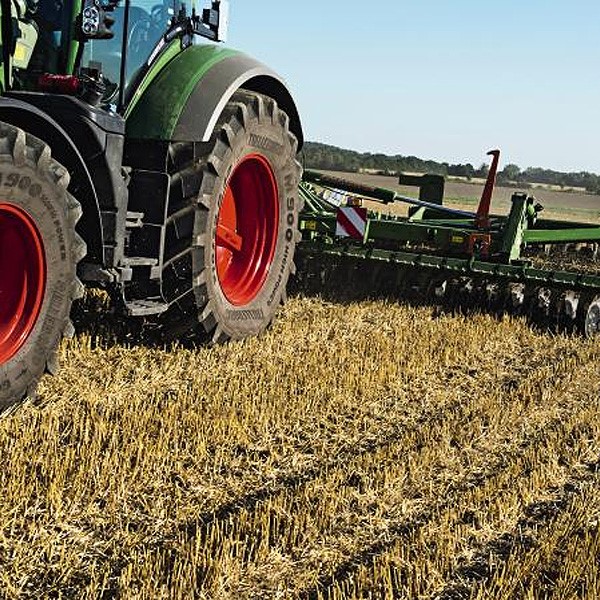 You might be wondering, "Is a ballast product worth the money?"
Using ballast products in your tractor tires can save you money overall due to its long-term benefits of ballast. EnviroTech Services, Inc. offers environmentally safe ballast products, such as BioBallast®, which is safe to use around humans, animals and plants. It keeps the inner liner of tires soft and pliable.
To find out more about what ballast products we offer is best for you, please visit our website or speak with a representative to receive a FREE evaluation.
Works Cited
Humphreys, Camron. "4 Benefits of Filling Your Tires with Ballast." Humphreys' Outdoor Power, Humphreys' Outdoor Power, 9 Jan. 2014, www.humphreysoutdoorpower.com/blog/2014/1/2/4-benefits-of-filling-your-tires.