"When you implement a Water Conservation Program, you are contributing to the public good." --- Steve Clark, PhD
Steve Clark was right in his assessment; conserving water concerns and affects all aspects of society. Modern society uses water on a scale undreamt of a mere hundred years ago. As communities expand and merge into mega-cities, the drain on the water infrastructure becomes insupportable. Aquifers are being drained at a rate far higher than they can refill and it's estimated that, within the next two generations, 25 percent of the population that depends on them will begin experiencing significant problems.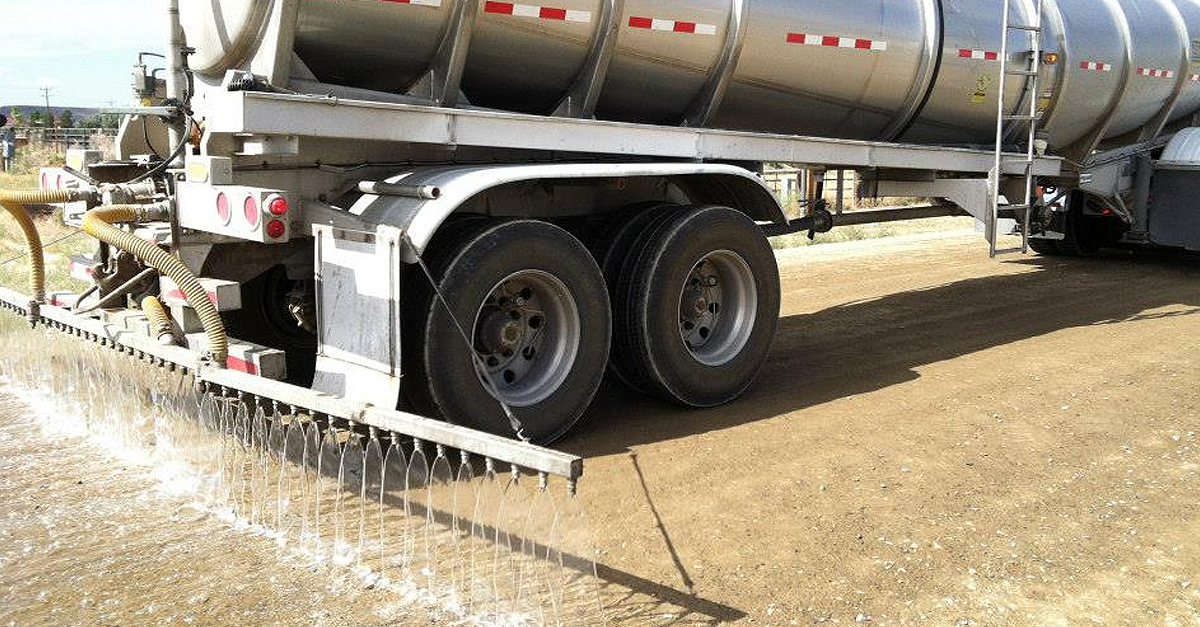 Operational demands of a facility such as a landfill mean that roads will receive heavy traffic, while environmental standards demand that the traffic not produce uncontrolled amounts of dust. To see how one facility managed dust control, while also reducing water consumption, let's consider the Larimer County Landfill on the outskirts of Ft. Collins, Colorado. Water from the Ft. Collins Utilities was the only method of dust control previously used by the landfill.
The director of that facility was looking for a way to improve efficiency while also reducing the facility's drain on the city water supply. To that end, he met with representatives of EnviroTech Services, Inc. to discuss their Water Conservation maintenance program based on X-Hesion Pro® (XPro). X-Hesion Pro® is a humectant that is "watered" into the road where it becomes a component of the road base. Besides helping the road hold onto the immediate supply of water longer, X-Hesion Pro® also makes each subsequent watering more effective.
Week One
A 50-50 mixture of X-Hesion Pro® and water was used to provide for a quick build-up of the humectant in the road base, decreased evaporation, and reduced frequency of future applications.
Weeks Two and Three
Instead of four to six water applications a day, the treated roads only received one a day; X-Hesion Pro® was applied only twice during this period.
Because the Larimer County Landfill operates six days per week, and was generally applying water to the roads six times per day, the previous water usage was 21,000 gallons per day or 126,000 gallons per week. With the use of X-Hesion Pro®, water usage dropped to 42,000 gallons per week. That represents a savings of 84,000 gallons of water a week and over 4 million gallons of water per year. The landfill also gained the equivalent of a trained, half-time employee since the driver of the water truck was now free to perform other duties during the time no longer spent on the road.
This switch in watering procedures was so effective, in part, because of the hands-on efforts of the facility's management. They were actively involved in every step of the process from the initial planning stages through to actually adding the proper amount of X-Hesion Pro® to the water truck based on weather and road conditions. Their attention to detail and hands-on follow through helped save water and money, and made their operation more efficient as well. Contact us for information on how we can help your facility save water while improving efficiency OR request a FREE site evaluation today.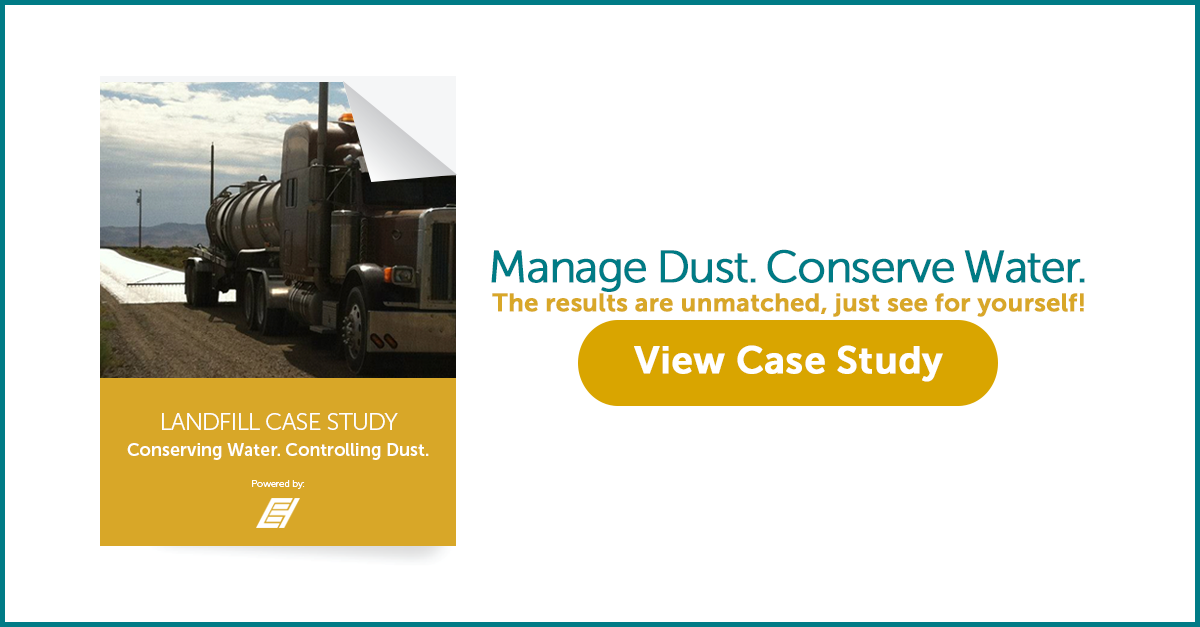 EnviroTech Services, Inc., a Greeley, Colorado based Small Business manufacturer of problem solving products for the de-icing and dust control markets. Over 26 years of "People Helping People Help the Environment".