You could call them an "entrepreneurial couple," or you could simply call them, "people seeing a need and filling a need." Larry and Darlene Settle found themselves building both a road supply business and a road stabilization business, which were soon to become one. Darlene Settle started the Texas Road Supply business in 2001 after owning several businesses since 1984. Then in 2008, Darlene joined forces with her husband's road stabilization and dust control business based in the Panhandle area of Texas, creating Texas Road & Sign.

Over the years, their business has supported Texas, Oklahoma, Arkansas, and New Mexico. With Larry's vast background in chemicals for nearly 40 years and holding positions from sales representative to vice president of various companies, he became well known for his knowledge and expertise in chemicals and road stabilization. Larry built a team, and from there he began frequenting trade shows in the Texas, Arkansas, and Oklahoma areas. Larry continued growing the southern business, and his team members realized how they could leave a lasting impression on the attendees at these shows. They soon became known for their unique approach to a lasting memory by dressing in scrubs and doctor's coats, accented with a stethoscope. The Texas Road and Sign team became known as "The Road Doctors." After years of testing, trials, and developing products, Larry had built a suite of perfect proprietary products and a strong sales team, making TR&S a successful company.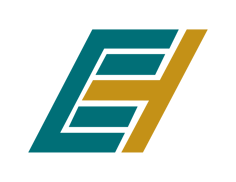 In 2021, a Colorado-based company named EnviroTech Services, Inc., was seeking opportunities to grow their business in the road stabilization and dust control industry. EnviroTech had built a strong reputation for the road maintenance and stabilization industry in Colorado, expanding from the West Coast to the East Coast. Larry received a phone call out of the blue one day in May from an EnviroTech representative seeking information on their company. Larry was not looking to sell, but he was open minded about what ESI had to offer. After a little over a year of exploring the business and learning that ESI and TR&S had crossed paths from a competitor's stand point years back, Larry decided it would be a great opportunity to work with a thriving company and begin his exit strategy. In February of 2022, Larry and the sales team were enthusiastic to join the EnviroTech family.
Here's what Tim Sorrells, Randall County Road and Bridge Superintendent, had to say:
"We are in Randall County in the Panhandle area and have over 120 miles of caliche roads and have used the road stabilizer/maintenance product with good results. When processing the roadways with water trucks and motor graders, we have used tankers supplied by [now] EnviroTech Services, Inc., to apply their product during the process. Our roads have car and truck traffic. We have experienced a minimal loss of material due to dust, and driving surfaces have held up extremely well. I have roads with this stabilizer applied where we have only had to rework a few potholes at intersection areas once in the last 3 1/2 years. We only lost 1/2 inch of material off the roads we applied the product to in the last 3 1/2 years."


TR&S has developed a positive reputation with their successful products and services, which provides a robust storage and logistics infrastructure that could only make the acquisition of these two companies that much stronger. EnviroTech Services continues to sell the TR&S products, while looking to expand opportunities for value-added products and services to best serve the needs of the communities. Together they have continued to be an environmentally sound road solutions company serving government and commercial roads and stabilization markets, expanding their ability to meet the EnviroTech goal of people helping people improve their environment.
After 52 years of marriage, Larry and Darlene have remained in Texas. While Darlene continues to run her female-owned Texas Road & Sign Supply business, Larry still works for Darlene while providing consulting for EnviroTech Services. So, when you see Larry (or any of the other sales team members) has replaced his official doctor's coat and stethoscope with a teal and gold EnviroTech emblem, stop by and find out how he and ESI can continue to serve your road stabilization and dust control needs.