Whether you are a farmer, miner, or landfill manager, the two most important keys to successful dust control are finding a product that is tailored to address your needs, and to make sure you are using it in the most effective manner.
Find a Dust Control That Works for You
When you're responsible for dust control, you need to have a good understanding of many soil types, road prep requirements and construction techniques, your particular climate and other environmental factors in order to determine the best approaches and technologies to employ at your facility.
Road surface preparation is extremely important in all application techniques, and increasing, those preparations are less time-consuming and costly than they used to be.
BaseBind

®

is ideal for gravel road surfaces, those who need superior base stabilization and increased aggregate life or who have ability to maintain roads or surfaces. It is also excellent for environmentally sensitive areas as well as those area with potholes and washboarding problems. The ultra-low chloride formula is more weather resistant than many other products, meaning you have to apply it less often. (And no one ever complains about reduces road maintenance!)


X-Hesion Pro

®

is especially well-suited to unpaved county and township roads. This ultra-low chloride dust control product helps limit the amount of chloride particles introduced into the environment, as the polymers keep many surface types of road bases stable and dust free. Because it is so effective at drawing and retaining moisture and is more weather resistant, X-Hesion Pro®'s stronger, fine particle aggregate reduces dust to a PM10 standard while at the same time leaving a road surface that is compact, durable, flexible, and water resistant.


durablend

™

behaves like a typical magnesium chloride treatment, but can require half the amount of product per application. The product's enhanced polymer blend helps it bond to the aggregate, lowering migration of chloride from the road to improve friction in moisture situations and provide for safer driving surfaces. Because it is applied to roads using a standard spray system, but can cover twice as much area per truck load than full chloride products, it can reduce man hours required for treatment. Also, blade mixing is not required to extend performance. It is not subject to CERCLA or SARA 312/313 reporting and it is in the SARA Non-Hazardous category.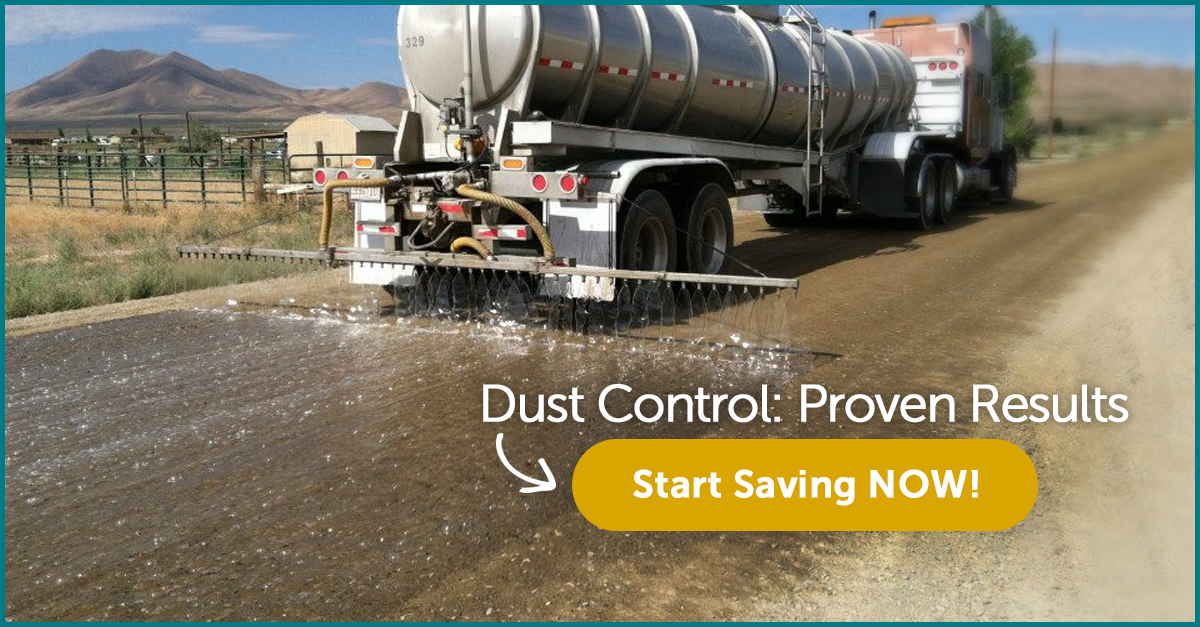 Understanding Dust Control Products, Application Methods
Dust control products vary widely when it comes to strength, application methods, erosion control and other environmental impact, and overall effectiveness.
And, like landscape itself, the technology of dust control products is constantly changing. If you're looking for a partner in finding the best dust control and soil stabilization products (and methods) for your farm or other facility,contact us OR request your FREE site specific evaluation today. We have several innovative solutions available to meet your facility's unique environmental needs.
EnviroTech Services, Inc., a Greeley, Colorado based Small Business manufacturer of problem solving products for the de-icing and dust control markets. Over 26 years of "People Helping People Help the Environment".